Attack on Titan reveals trailer for season three
Eren's toughest enemy may not be a towering Titan after all. It may be one of his own. Funimation studios recently released the first trailer for the upcoming third season of Attack on Titan. The preview features a quick shot of the new villain facing Levi, captain of the Special Operations Squad. Levi goes toe to toe with the shadowy figure before calling out the enemy's name: Kenny.
Those who read the manga will recognize Kenny the Ripper as one of the darkest, most personal antagonists in the series so far. Now, he's preparing to make his debut in the anime adaptation. Check out the trailer for yourself and tell us what you think.
Attack on Titan season 3 will be available from streaming on FunimationNow at the same time it airs in Japan. The new season will premiere on the Japanese network NHK July 22.
(via CBR)
Ant-Man and the Wasp gets exciting new trailer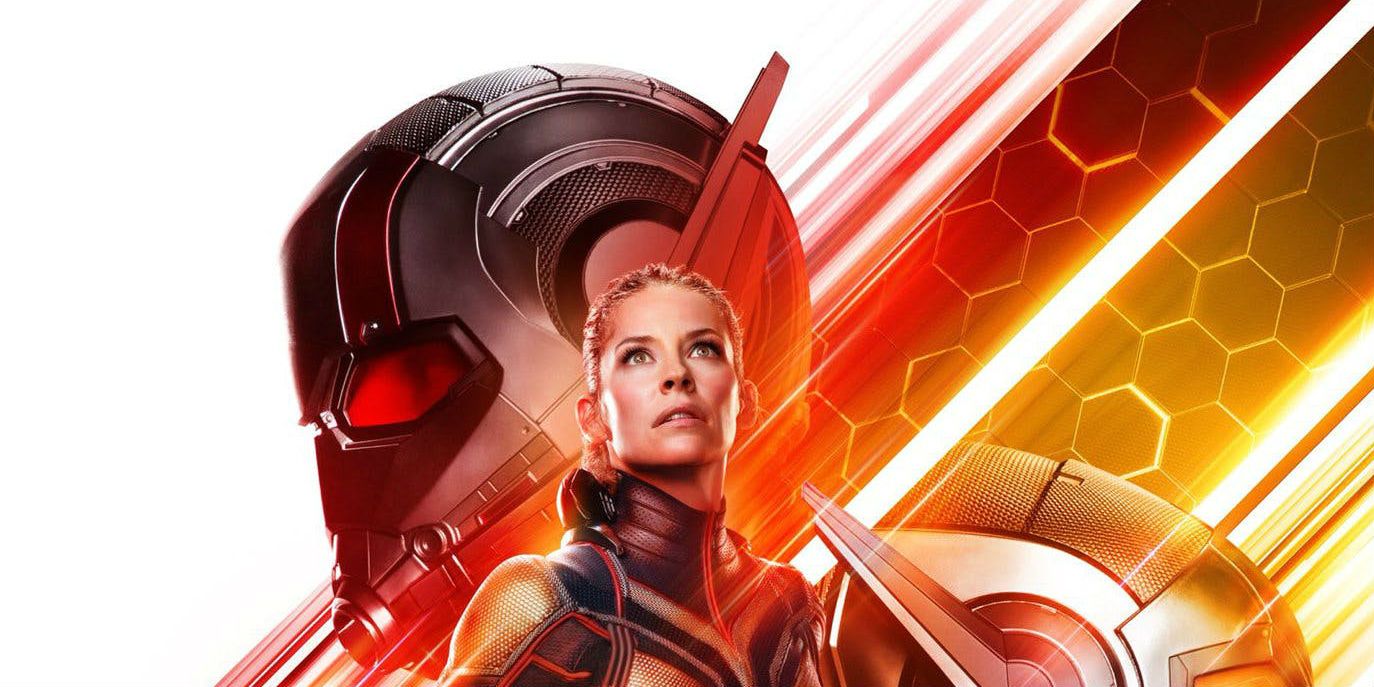 Hopefully, you're ready for another Marvel movie after seeing Infinity War. Marvel Studios dropped a new trailer for Ant-Man and the Wasp last week. We get to see Scott Lang (Paul Rudd) and his new partner Hope van Dyne (Evangeline Lily) in action. The trailer doesn't give away too much, but it does give us a glimpse at the villainous Ghost (Hannah John-Kamen) along with Walton Goggin's character.
If you're looking for some follow up on Avengers: Infinity War, you won't find here. Ant-Man and the Wasp is set before the Avengers' big fight with Thanos. Before Infinity War, Scott went home to be his family instead of joining Captain America's team to fight the ultimate baddie. Check out the trailer and let us know what you think.
Ant-Man and the Wasp arrives in theaters July 6.
(via ComicBookMovie)
Watch the chilling new trailer for Stephen King's Castle Rock
There's yet another Stephen King adaptation around the corner, but if the trailer is anything to go by, it actually looks promising. The new trailer for the J.J. Abrams anthology series, Castle Rock, shows a mysterious "original sin" plaguing the fictional Maine town. From there we get a montage of creepy images: a man holding a gun to his head, crawling alligators, and Sissy Spacek of Carrie fame hiding in the shower holding a knife. It may not give us many details about the show, but it's got us spooked.
The first three episodes of Castle Rock's premiere season airs on Hulu July 25. The series stars Bill Skarsgard, Andre Holland, Melanie Lynskey, Jane Levy, and Scott Glenn. And speaking of Stephen King…
(via Rolling Stone)
John Lithgow will play Jud Crandall in Pet Sematary remake
If you're itching for another Stephen King adaptation, you'll be excited to learn Pet Sematary is getting a remake. Recently, it was announced that Dawn of the Planet of the Apes star Jason Clark is in talks to play the lead Louis Creed. Last week, Entertainment Weekly revealed John Lithgow will play Jud Crandall, the Maine resident who introduces the Creed family to the cursed spot.
King's book first received the big screen treatment in 1989 followed by a forgettable sequel in 1992. The remake will be directed by Starry Eyes flimmakers Dennis Widmyer and Kevin Kolsch while Jeff Buhler is handling the screenplay. Mark Vahradian and Steven Schneider are on board as producers. The film has a tentative release date of April 19, 2019. Filming starts in May.
(via EW)
Céline Dion stars alongside Deadpool in new 'Ashes' music video
No, that's not a joke. There really is a music video starring Céline Dion and Deadpool. Dion revealed the new music video for her song "Ashes" from the Deadpool 2 soundtrack. The video features film footage along with a dance routine performed by the Merc with a Mouth (in high heels) that ends with a standing ovation from Ryan Reynolds as Deadpool saying "That was the most beautiful performance I've ever seen in my life."
Directed by David Leitch, Deadpool 2 stars Ryan Reynolds as Deadpool, Brianna Hildebrand as Negasonic Teenage Warhead, Leslie Uggams as Blind Al, Stefan Kapi?i? as the voice of Colossus, and Karan Soni as Dopinder, with newcomers Zazie Beetz as Domino, Josh Brolin as Cable, and Julian Dennison. The film opens in theaters May 18.
(via CBR)
BY ASHLEY PEREZ
Source: reality-comics.com