James Gunn fired from 'Guardians of the Galaxy Vol. 3' over controversial remarks
Well, no one saw this coming. Last Friday (July 20) Disney and Marvel revealed they had parted way with writer/director James Gunn, firing him from Guardians of the Galaxy Vol. 3. What prompted the move was old tweets written by Gunn dug up by conservative personality Jack Posobiec. The tweets, which go far back as 2009, include offensive jokes about pedophilia, transgender people, and rape.
One tweet Gunn wrote says "The Expendables was so manly I fucked the shit out the little pussy boy next to me! The boys ARE back in town!" You can read the rest of the disparaging tweets here.
In an official statement, Disney chairman Alan Horn said "The offensive attitudes and statements discovered on James' Twitter feed are indefensible and inconsistent with our studio's values, and we have severed our business relationship with him."
Gunn released a statement about his firing which reads: "My words of nearly a decade ago were, at the time, totally failed and unfortunate efforts to be provocative. I have regretted them for many years since — not just because they were stupid, not at all funny, wildly insensitive, and certainly not provocative like I had hoped, but also because they don't reflect the person I am today or have been for some time."
"Regardless of how much time has passed, I understand and accept the business decisions taken today. Even these many years later, I take full responsibility for the way I conducted myself then. All I can do now, beyond offering my sincere and heartfelt regret, is to be the best human being I can be: accepting, understanding, committed to equality, and far more thoughtful about my public statements and my obligations to our public discourse. To everyone inside my industry and beyond, I again offer my deepest apologies. Love to all."
(via CoS)
'Stranger Things' heads to the mall for season three teaser
The new season of Stranger Things is a year away, but Netflix gave fans a treat with a weird new teaser for the upcoming season. The video announces the opening of Starcourt Mall, "one of the finest shopping facilities in America and beyond," in the fictional town of Hawkins, Indiana. Filled with throwback references to 80s mall culture, teaser also features Steve Harrington (Joe Kerry) working in the Scoops Ahoy ice cream shop.
The teaser doesn't reveal much, but seeing Bruce Springsteen's Born in the USA album in Sam Goody and having Tom Clancy's novel The Hunt for Red October in Waldenbooks marks the time frame of the new season as 1984. References to mall developer Starcourt Industries suggests they could be the new corporate menace in town. Check out the teaser and let us know what you think.
Stranger Things season 3 premieres on Netflix in 2019.
(via Variety)
'Bill & Ted 3' may not happen after all
This is most un-excellent! After confirming the long awaited third movie in the Bill & Ted franchise, Keanu Reeves says the movie may not happen after all. During an interview with Yahoo, Reeves said financial issues are still holding back the film. "I don't know if it's a reality," he said. "We've been trying for a long time to get that film made, and it still has its challenges." He continues "Part of it is show business stuff – financing, rights, deals. Nothing creative."
These are the same issues the third movie has been facing for years. Reeves said the same thing four years ago when the movie was struggling to get financed. Things were looking good for the film when the creative team was in place in May. The film also had a script by Chris Matheson and Ed Solomon, who wrote the 1989 original and the 1991 sequel. Dean Parisot was set to direct with Steven Soderbergh attached to executive produce.
Let's hope MGM"s Orion Pictures gets everything settled so we can see Bill & Ted go on one more excellent adventure together.
(via ScreenCrush)
Joaquin Phoenix's Joker film gets title and 2019 release date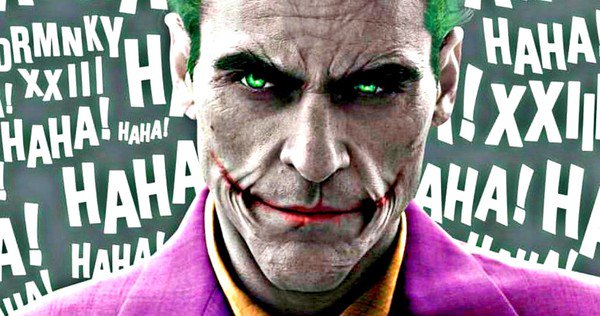 Things are in motion for Warner Bros. Joker origins movie. The studio revealed it'll open in theaters October 4, 2019 and is appropriately titled, Joker. Directed by Todd Phillips and starring Joaquin Phoenix in the titular role, the movie "centers around the iconic arch nemesis and is an original, standalone story not seen before on the big screen. Phillips' exploration of a man disregarded by society is not only a gritty character study, but also a broader cautionary tale."
Phillips also co-wrote the screenplay with Scott Silver (The Fighter). Emma Tillinger Koskoff will produce the movie while Richard Baratta will serve as executive producer. Joker is expected to begin production later this year and will stand apart from other DCEU titles like Wonder Woman and Aquaman. This is one of several movies center around the Prince of Crime. Also in development is a Suicide Squad sequel, Jared Leto's standalone spin-off, and a Harley Quinn movie.
(via Deadline)
Batwoman TV series planned for The CW
Batwoman is already hitting our TV screens for this December's Arrowverse crossover event, but soon the character will get her own TV series. The CW is currently developing a Batwoman series for 2019. Hailing the project is former The Vampire Diaries executive producer Caroline Dries and Greg Berlanti. The series, written by Dries, revolves around Kate Kane who patrols the streets of Gotham as Batwoman, an out lesbian and expert street fighter set to fix the city's growing criminal resurgence. While she's saving others, she still has her own demons to battle.
Batwoman is a trailblazer for LGBTQ+ representation in comics. After a lengthy hiatus, she was reintroduced to the DC comic universe in 2006 where she was revealed to be a Jewish lesbian, making her the first lesbian superhero title DC character. If the show goes into production, she would be the first gay lead character of a live action superhero series.
The show would fit right into the CW's lineup, which already features several DC based shows, including The Flash, Arrow, Supergirl, Legends of Tomorrow, and Black Lightning. What do you think about a Batwoman TV series?
(via Deadline)
'The Crow' remake is officially dead as Sony pulls it from schedule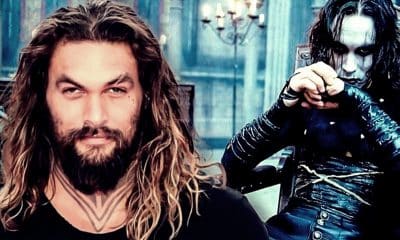 The crow flies no more. After years stuck in development hell and various actors and directors joining and abandoning the project, it seems The Crow reboot is officially dead at Sony Pictures. The studio has removed the project from their schedule completely. The movie, dubbed The Crow Reborn, was supposed to come out October 11, 2019, but now Zombieland 2 has taken over that spot.
The future of the movie already looked grim when both director Corin Hardy and star Jason Momoa left the project two months ago reportedly over rights and financial concerns. After he left the project, Hardy released a statement on Instagram saying "I knew from the off, that the idea of making a new version of The Crow was never going to be for everyone because it is a beloved film," Hardy wrote. "And I say that as someone in love with it myself. But I poured everything I had into the last 3.5 years of work, to try & create something which honoured what the Crow stood for; from James O'Barr's affecting graphic novel, to Alex Proyas's original movie, with great respect to Brandon Lee and with the desire to make something bold and new, that myself, as an obsessive fan, could be proud of. And with @prideofgypsies Jason Momoa, and my amazing team of artists & film-makers, we came SO close."
Momoa and Hardy may be disappointed with the outcome, but Alex Proyas, director of the 1994 original, is probably happy. He previously expressed his displeasure about the remake saying it would tarnish Brandon Lee's legacy.
If you want to know the messy history of The Crow reboot, check out our retrospective here.
(via ComicBook.com)
BY ASHLEY PEREZ
Source: reality-comics.com