Michelle Yeoh's 'Star Trek: Discovery' spinoff confirmed for CBS All Access
CBS confirms that Michelle Yeoh will get her own Star Trek: Discovery spinoff series as Captain Phillipa Georgiou. The new series follows Section 31, the black ops division of the Federation. Serving as executive producer is Alex Kurtzman with Bo Yeon Kim and Erika Lippoldt as showrunners.
"I'm so excited to continue telling these rich Star Trek stories," Yeoh said in a statement. "Being a part of this universe and this character specifically has been such a joy for me to play. I can't wait to see where it all goes — certainly I believe it will go 'where no woman has ever gone before!'"
The upcoming series marks the fourth Star Trek show for CBS All Access. Along with the currently untitled Picard series and Discovery, there will also be an animated show called Star Trek: Lower Decks.
(via Entertainment Weekly)
Watch the first trailer for 'Spider-Man: Far From Home'
Last week, Sony Pictures debuted the first trailer for the upcoming film Spider-Man: Far From Home. The trailer comes after a pair of teasers by Spider-Man himself Tom Holland. Aside from seeing Holland in action, we also get a look at Jake Gyllenhaal as Mysterio and yes, he's donning the fishbowl helmet.
The clip shows Peter Parker heading off to Europe for a much needed vacation. He only wants to relax, which is why he leaves the Spider-Man suit behind. But his travel plans change when Nick Fury meets Peter in Venice and recruits him to help defeat a mysterious threat presented by a group of elemental creatures.
Directed by Jon Watts, Spider-Man: Far From Home stars Tom Holland, Zendaya, Marisa Tomei, Michael Keaton, Jake Gyllenhaal, Samuel L. Jackson, Cobie Smulders, Jon Favreau, Jacob Batalon, Remy Hii and Tony Revolori. The movie opens in theaters July 5.
(via Deadline)
Syfy cancels 'Channel Zero'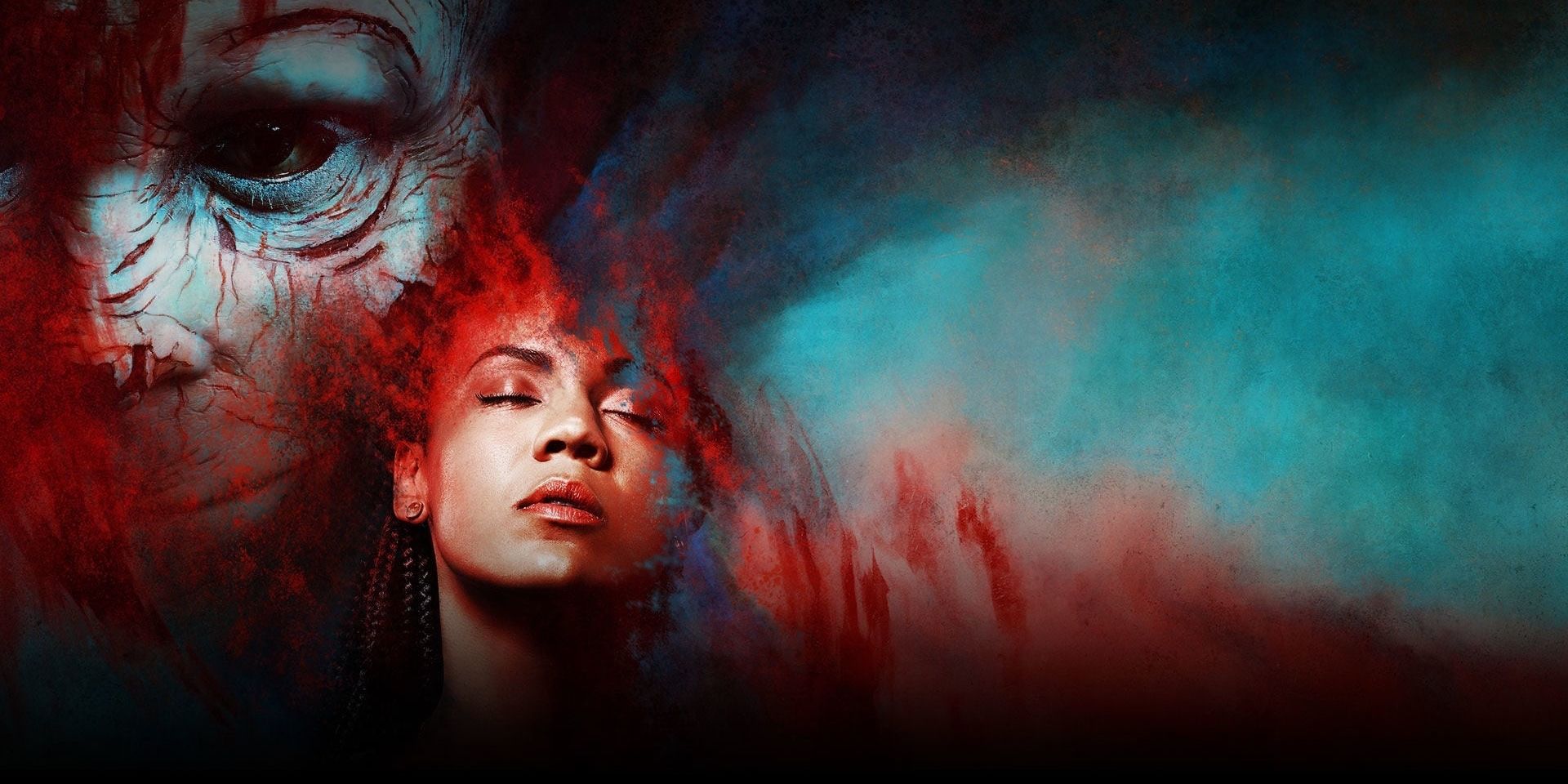 After four seasons of unspeakable terror, Syfy has canceled the horror anthology series Channel Zero. Series creator Nick Antosca broke the news on Instagram writing:
"After four seasons, Channel Zero is no more at Syfy. I loved making this show and I would have loved to do more…but I can't complain too much about doing 4 stories I loved with people who I loved working with. People like our writers, our actors, our extraordinary crew, the artists who contributed, our editors and post team, our composer Jeff Russo, our team at Syfy and UCP. And especially the four awesome directors, Craig Macneil, Steven Piet, Arkasha Stevenson, and Evan Katz."
Read the rest of Antosca's statement here.
Each season of Channel Zero was based on a popular creepypasta, such as "Candle Cove," which was the focus of the first season.
See the trailer for Jason Reitman's secret 'Ghostbusters' movie
No, it's not a joke. Jason Reitman has been working on a Ghostbusters movie in secret. Entertainment Weekly reports the movie will take place in the original Ghostbusters universe, which was featured in the original 1984 movie and the 1989 sequel, Ghostbusters II. It won't be connected to the maligned 2016 reboot, which takes place in a separate universe.
After the news broke, a short teaser for the film was posted online. The clip shows someone in a barn desperately trying to get it to start. As we get closer, the late Elmer Bernstein's iconic score from the library scene of the original movie starts to play. The teaser ends with the reveal of the rusting back end of the original Ecto-1.
So far there's no official release date, but Sony Pictures has slated the film for a summer 2020 release.
Are you excited for this unexpected Ghostbusters movie?
(via EW)
John Wick returns in new 'John Wick: Chapter 3 – Parabellum' trailer
The first trailer for John Wick: Chapter 3 – Parabellum is officially here. Starring Keanu Reeves, the third movie takes place almost immediately after the events of the second one. John Wick is on the run in a city full of assassins. Aside from heart racing action, the trailer also gives us a look at Anjelica Houston and Halle Berry' characters.
Check out the plot synopsis:
John Wick (Keanu Reeves) is on the run for two reasons… he's being hunted for a global $14 million dollar open contract on his life, and for breaking a central rule: taking a life on Continental Hotel grounds. The victim was a member of the High Table who ordered the open contract. John should have already been executed, except the Continental's manager, Winston, has given him a one-hour grace period before he's "Excommunicado" – membership revoked, banned from all services and cut off from other members. John uses the service industry to stay alive as he fights and kills his way out of New York City.
Directed by Chad Stahelski, John Wick: Chapter 3 - Parabellum stars Keanu Reeves, Ian McShane, Laurence Fishburne, Halle Berry, Jason Mantzoukas, Lance Reddick and Anjelica Huston. The movie opens in theaters May 17, 2019.
(via ComicBookMovie)
BY ASHLEY PEREZ
Source: reality-comics.com