See Ruby Rose protect Gotham City in 'Batwoman' trailer
The CW has revealed the first trailer for its upcoming Batwoman series a week after a series order. The trailer shows Gotham in despair in the wake of Batman's absence. Once her ex-girlfriend is kidnapped by the Alice in Wonderland gang, Kate Kane goes against her father's wishes and takes action. We see a bit more of her shaky history with the military, her discovery of the bat cave, and her donning her own cape and cowl.
Written by Caroline Dries and developed by Bertlanti Productions and Warner Bros. Television, Batwoman stars Ruby Rose, Rachel Skarsten, Meagan Tandy, Camrus Johnson, Dougray Scott, Elizabeth Anweis and Nicole Kang. The series will air Sundays at 8 pm ET/PT this fall, though no premiere date has been announced yet.
(via ComicBookMovie)
Netflix picks up 'Rocko's Modern Life' and 'Invader Zim' movies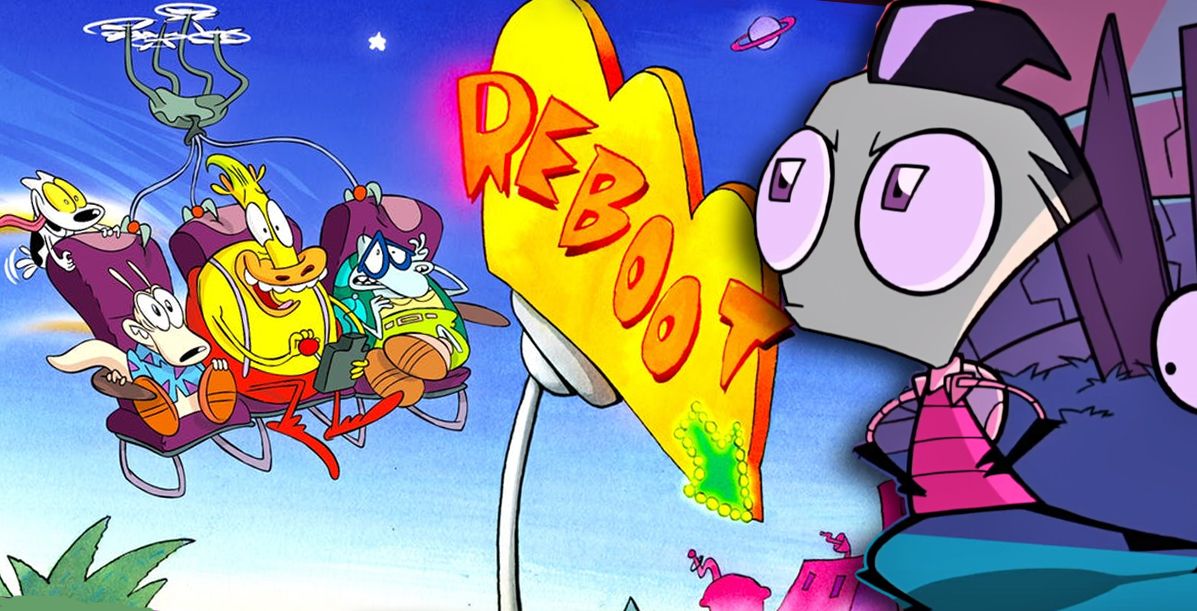 The highly anticipated Rockos Modern Life and Invader Zim movies have been picked up by Netflix. Bob Bakish, Viacom's President and Chief Executive Officer, revealed that Rocko's Modern Life: Static Cling and Invader Zim: Enter the Florpus would be premiering on Netflix in a recent earnings call with investors.
The movies were announced in 2016 and 2017 respectively with teasers released for both, but they were eventually delayed with their creators questioning if they'd ever be released. While there's still no word on when the Rocko's Modern Life movie will premiere, Invader Zim creator Jhonen Vasquez confirmed the Invader Zim movie will premiere this summer.
Both films feature the original voice cast from the series and will be directed by their respective series creators.
(via Gizmodo)
Disney reveals debuts trailer for 'Maleficent: Mistress of Evil'
Maleficent returns in the debut trailer for Maleficent: Mistress of Evil. The story picks up several years after the first film and shows the events the turned Maleficent into the classic villain she's known as today. The clip shows us Elle Fanning as Sleeping Beauty and Angelina Jolie as the evil queen. It also highlights a conflict between Maleficent and Michelle Pfeiffer's Queen Ingrith.
The movie was originally scheduled to open in theaters in 2020, but was moved up, leading some to speculate the film would debut on the Disney+ streaming service. However, Disney's title for the teaser confirms that the film will still be released in theaters.
Maleficent: Mistress of Evil is directed by Joachim Rønning and stars Angelina Jolie, Ellie Fanning, Michelle Pfeiffer, Ed Skrein, Jenn Murray, Chiwetel Ejiofor, Juno Temple and Brenton Thwaites. The film opens in theaters October 18.
(via Variety)
James Wan's 'Mortal Kombat' movie start production later this month
A new Mortal Kombat movie is finally happening! James Wan's Mortal Kombat movie will start pre-production this month in Australia for New Line Cinema. Steven Marshall, premier of South Australia confirmed the news saying it's "the largest film production in South Australia's history." Greg Russo is handling the screenplay, while Simon McQuoid will direct making it his feature directorial debut.
"Mortal Kombat will be the largest film production in South Australia's history and highlights the importance of engaging with the world's major production houses," Premier of South Australia Steven Marshall declared in a statement to Variety. "The state government's investment in Mortal Kombat will enhance the scope and reach of our production and post production capabilities, bringing the promise of fantastic new jobs for the local film industry."
At this time there's no release date or cast for the film.
Are you excited for the new Mortal Kombat movie?
(via Variety)
Report: Robert Pattinson to play Batman in Mat Reeves film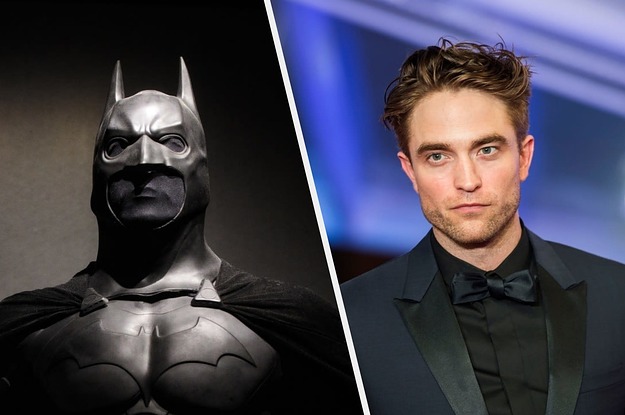 Robert Pattinson is our new Batman, according to Variety. Sources told the publication that the actor is currently in negotiations to play Batman in Matt Reeves' upcoming film. The deal is no yet done, but sources say he's the top choice and it's expected to close soon. Warner Bros. have not commented on the news.
However, according to The Hollywood Reporter, Armie Hammer, Nicholas Hoult, and Aaron-Taylor Johnson are still in consideration for the role. Right now, we don't know when The Batman will begin filming. Variety explains that pre-production may start as early as this summer.
Directed by Matt Reeves, The Batman is set to hit theaters June 25, 2021.
(via Variety)
'Honey I Shrunk the Kids' reboot with Josh Gad in the works
Looks like Disney is preparing to reboot another classic movie. Josh Gad is reportedly in talks to star in a reboot of Honey, I Shrunk the Kids. The movie, titled Shrunk, is described as a sequel to the original set in modern times. Gad will play Nick Szalinski, the grown-up son of inventor Wayne Szalinki (Rick Moranis). While carrying on his father's work, he accidentally shrinks his own kids.
So far, no one is attached to direct, but Disney is currently looking. The studio is apparently developing several remakes as exclusive content for its upcoming Disney+ streaming service. Originally, it was believed that Shrunk would air on the service, but a theatrical release is being planned.
Honey, I Shrunk the Kids was released in 1989 and was such a success it spawned two sequel, Honey, I Blew Up the Kid and Honey, We Shrunk Ourselves along with a popular TV series.
(via CBR)
BY ASHLEY PEREZ
Source: reality-comics.com