Report: Ridley Scott working on a new 'Alien' prequel
Director Ridley Scott may be returning to the Alien franchise. Variety reports Scott will direct an untitled Alien prequel that is currently in development. The report says the movie is currently in the "script phase."
Scott stepped away from the franchise for several decades after 1979's Alien. He returned for two prequels, 2012's Prometheus and 2017's Alien: Covenant, which were box office successes despite mixed reviews.
During an interview with The Hollywood Reporter, Scott said that he wanted to move the franchise in new directions with its future releases.
"Once you've seen it twice, three times, it's no longer frightening," Scott said. "So we're looking where we're going to evolve."
It's not clear whether they would feature characters from the Alien prequels, but the upcoming film would mark the beginning of a new era for the franchise.
(via Variety)
'A Quiet Place' sequel lands 2020 release date
Expect to see the sequel to John Krasinski's A Quiet Place earlier than originally planned. A Quiet Place 2 will hit theaters March 20, 2020 instead of May 15, 2020, according to Deadline. Paramount Studios most likely made the change due to the delay of Sonic the Hedgehog following fan backlash. The movie now has the slot previously occupied by Playing With Fire.
John Krasinski will return to direct and Emily Blunt will star again. Millicent Simmonds and Noah Jupe will return to reprise their role of the kids. Cillian Murphy will join the cast as a dubious stranger who runs into the family.
(via Deadline)
'Jessica Jones' Season 3 premiere date revealed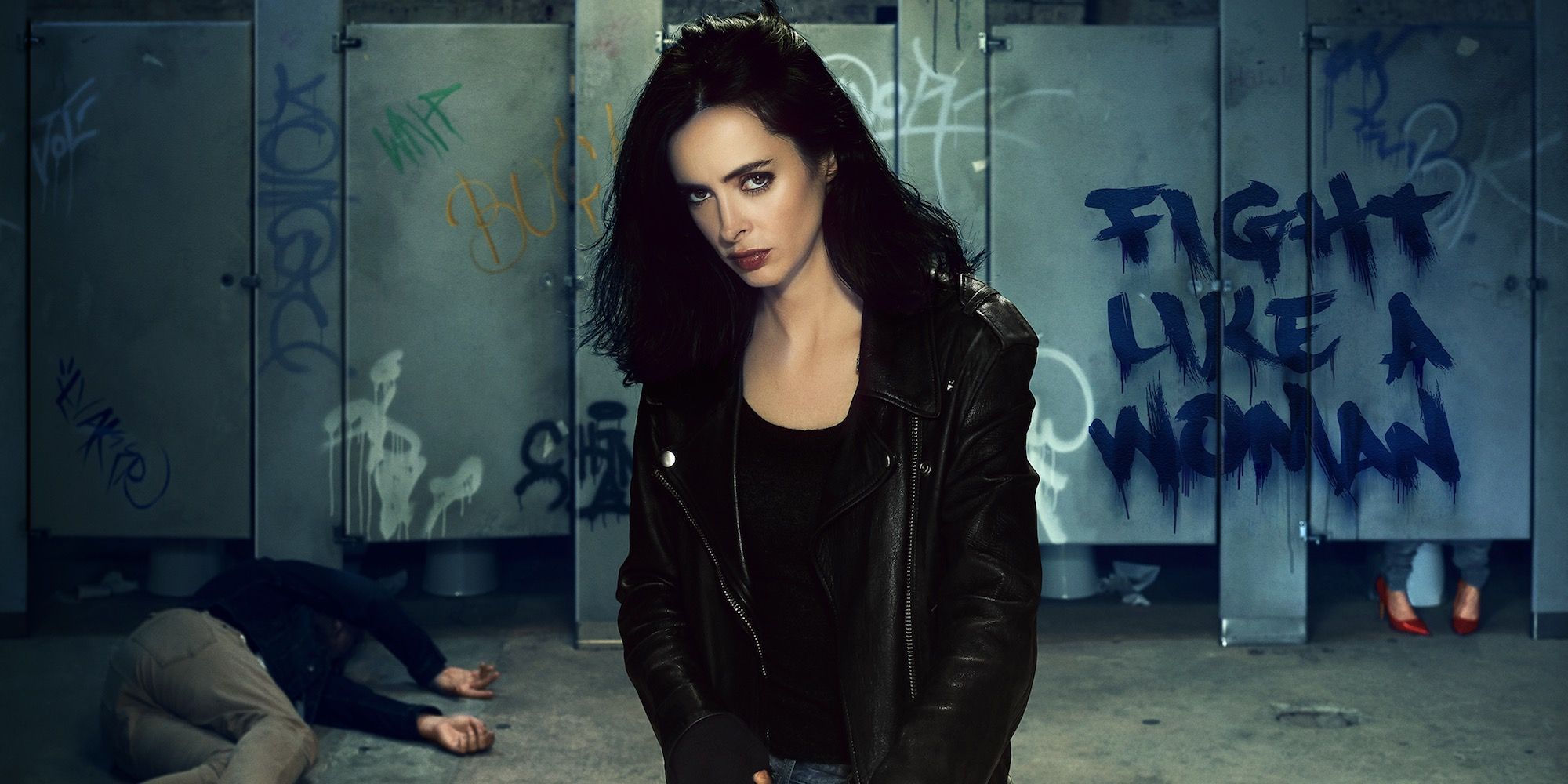 It's the beginning of the end for Jessica Jones. Netflix has revealed that the final season of Marvel's Jessica Jones will begin streaming Friday, June 14. All 13 episodes will be released to Netflix members globally on this date. They also shared a new teaser along with some first look photos.
According to the official synopsis, "When Jessica (Krysten Ritter) crosses paths with a highly intelligent psychopath, she and Trish (Rachael Taylor) must repair their fractured relationship and team up to take him down. But a devastating loss reveals their conflicting ideas of heroism and sets them on a collision course that will forever change them both."
Jessica Jones stars Krysten Ritter, Carrie-Anne Moss, Eka Darville, Benjamin Walker, Jeremy Bobb, Sarita Choudhury, Tiffany Mack, Jessica Frances Dukes, Aneesh Sheth and Rebecca DeMornay.
(via ComicBookMovie)
Arnold Schwarzenegger to star in 'Stan Lee's Superhero Kindergarten' series
Looks like the Terminator is headed back to kindergarten. Arnold Schwarzenegger is set to produce and star in one of the last projects of the late Stan Lee: a cartoon about young heroes and their health-conscious mentor.
Stan Lee's Superhero Kindergarten is a co-production between Genius Brands International, Lee's POW! Entertainment and Schwarzenegger's Oak Productions. The show follows Arnold Armstrong, a gym teacher and superhero Captain Courage, who lost his powers in a final battle with his nemesis. When the local children start developing their own powers, he trains them to be the next generation of superheroes.
"It is an honor and privilege to work with Genius Brands and POW! Entertainment on this new series and help carry on Stan's creative legacy by introducing this new group of superheroes to preschool children around the world," Schwarzenegger said. "Not only does Stan Lee's 'Superhero Kindergarten' feature comedy and action, but there are many valuable lessons to be learned along the way!"
Stan Lee's Superhero Kindergarten will be written by Fabian Nicieza, with Arnold Schwarzenegger, Andy Heyward, Gill Champion and Paul Wachter as executive producers. So far, the series doesn't have a release date.
(via Variety)
Netflix shares the first stunning trailer for 'The Dark Crystal: Age of Resistance'
The dazzling debut trailer for Netflix's The Dark Crystal: Age of Resistance is here. The trailer revisits Jim Henson's magical world of Thra where we get a glimpse at the stunning visuals updated for the digital age. We also see the Gelfings embark on a journey to save their dying planet, with Skeksis controlling the Crystal of Truth and spreading sickness everywhere. One of those Gelflings, Deet, warns that "all Thra is at risk. The darkening corrupts everything it touches."
The new series, which takes place before the events of the original movie, will consist of 10-episodes. It will combine puppetry with CGI with the help of The Incredible Hulk's Louis Letterier and Brian Froud the original film's conceptual designer.
The Dark Crystal: Age of Resistance stars Taron Egerton, Anya Taylor-Joy, Nathalie Emmanuel, Caitriona Balfe, Helena Bonham Carter, Natalie Dormer, Eddie Izzard, Toby Jones, Gugu Mbatha-Raw, Mark Strong, Alicia Vikander, Mark Hamill, Jason Isaacs, Keegan-Michael Key, Simon Pegg and Andy Samberg. The series premieres on Netflix August 30.
(via Vanity Fair)
BY ASHLEY PEREZ
Source: reality-comics.com